Pavani Mirabilia 1,2,3 & 4 BHK Apartment Kadugodi Whitefeild
Pavani Mirabilia 1,2,3 & 4 BHK Apartment Kadugodi Whitefeild live a life full of grace and grandeur. Pavani Mirabilia is designed to give a lot of open and green spaces and fully loaded with several indoor and outdoor amenities, it has all the requirements of the community. Master craftsmanship and opulent and natural elements blend seamlessly to create homes of elegance.
As we all know that the name of the project which is being offered by Pavani Group is Mirabilia. Mirabilia is wonderful, marvellous and remarkable as the name suggests. Pavani has made sure that the name of the project stands with the expectations of the consumers. Pavani Mirabilia is one the best project in Bangalore which will be offered to home buyers looking for their dream home. It is sure the best apartment for Whitefield being embarked on the main road.
Pavani Mirabilia comes up with a residential and commercial mix. This is purposefully done to give maximum comfort to its home buyers. The project Pavani Mirabilia in Whitefield will give you all the come comfort from amenities for kids to parks and open spaces for senior citizens to walk around and be in peace. Pavani Mirabilia has abundance of greenery in the project which helps its buyer to take care of the desire for natural beauty than to stay in a concrete jungle which Bangalore has shaped up to. It is time to make an enquiry into it and understand its unique offering with high-rise towers to no common wall to offering complete privacy to all its residents.
Whitefield has grown massively by being one of the most demanding locations in Bangalore. It is a location where most of the top companies are located and are being operated from. ITPL being developed by one the most renowned commercial developer Ascendas has shaped up so well that all the big fortune companies have taken up spaces in the vicinity. As it gives employment to millions of people with high earning and high spending capacity. All the employees and business community operating from this region are always in hunt of flats or apartments for the living. Everyone working in tech parks located in Whitefield wants to stay close to the work location but buying an flats is never an easy task and buying a good flats with good affordability is also very difficult. We have a solution to that. We are just 20 mins away from ITPl and very to ongoing metro development. Anyone working in Whitefield can easily purchase an flats in this property and still be at their work location. They will not only save time but can also take advantage of several amenities and other features which are being offered by Pavani Group at Mirabilia.
The cost of apartments is very high in Whitefield and is mostly out of reach for most of the home buyers looking to buy an apartment. But that's not the end here in Whitefield Pavani Mirabilia is one such apartment to be looked at. Pavani Mirabilia is surely one of the cheapest apartments which are being offered by any reputed builder in Whitefield and are being built on 15 acre of land parcel. Pavani Mirabilia is surely one of the most awaited projects as it is bang on the main road. It will give the comfort of buying your dream home with an easy options to pick from. It has various sizes which you can choose and pick up the one best for your requirement as stay in one of the most prime locations of India in Bangalore. Buying an apartment is made easy. It is time to contact us as the earliest and make the most of the opportunity which is being to all. Come Home to Pavani. Come Home to Mirabilia.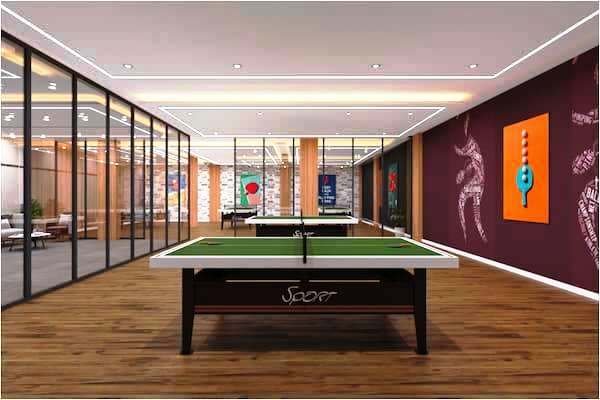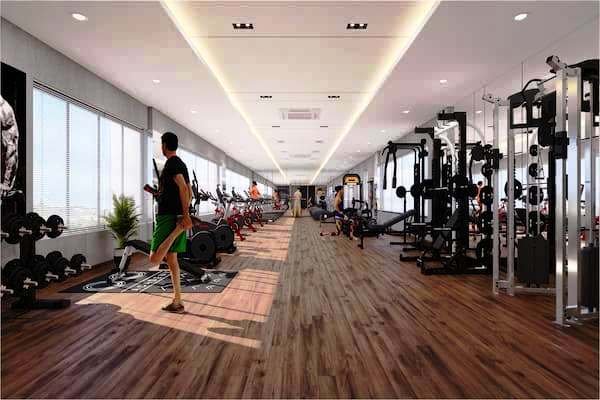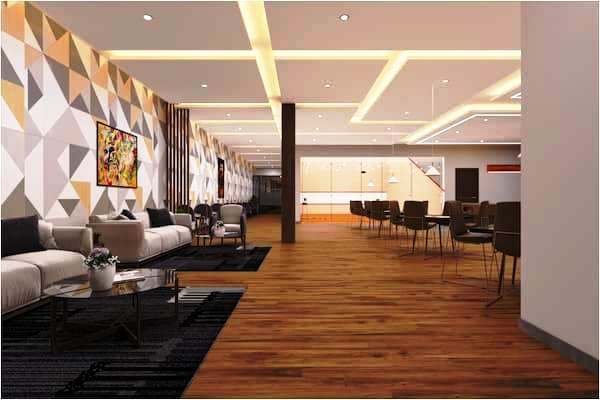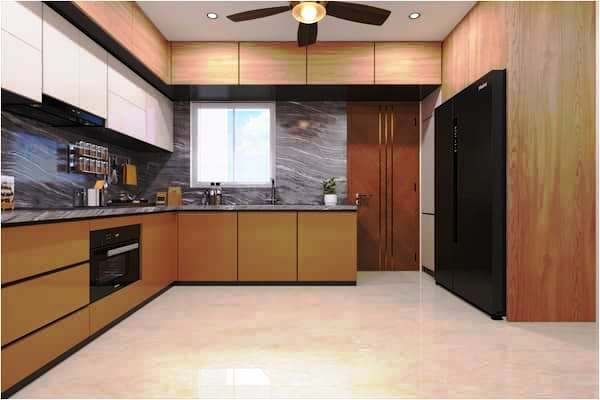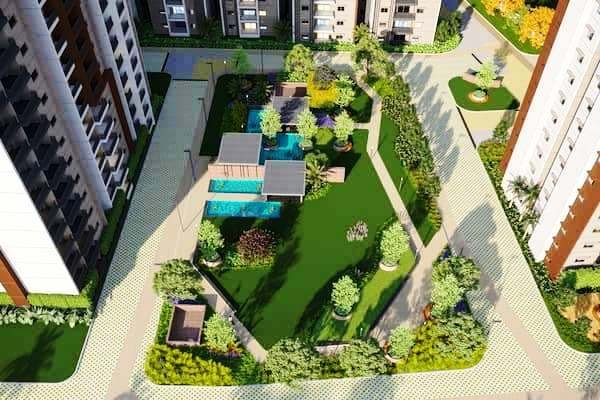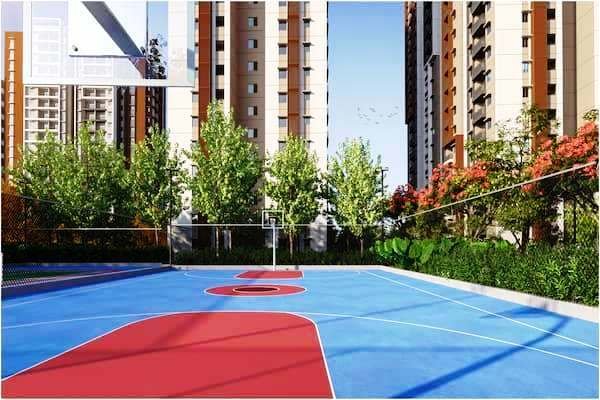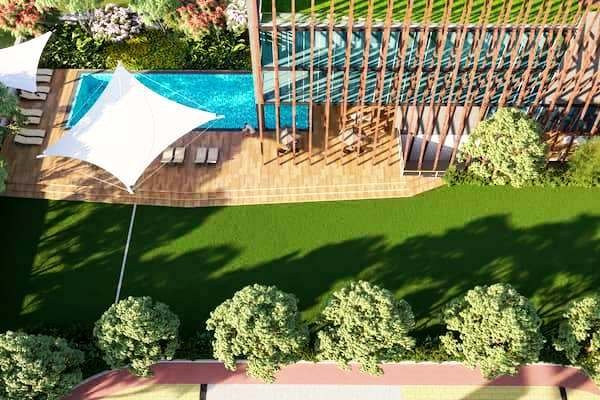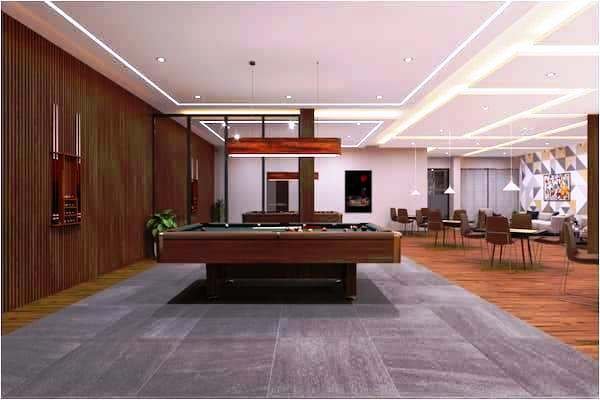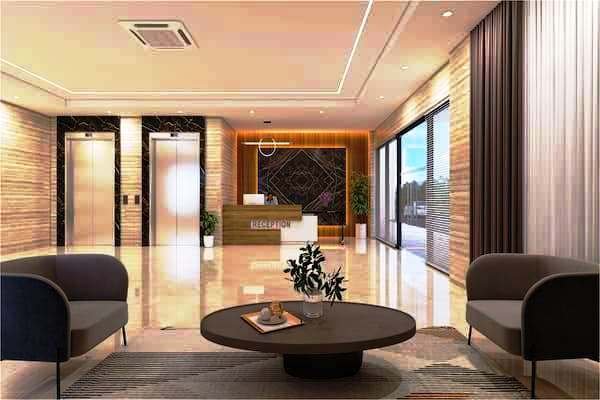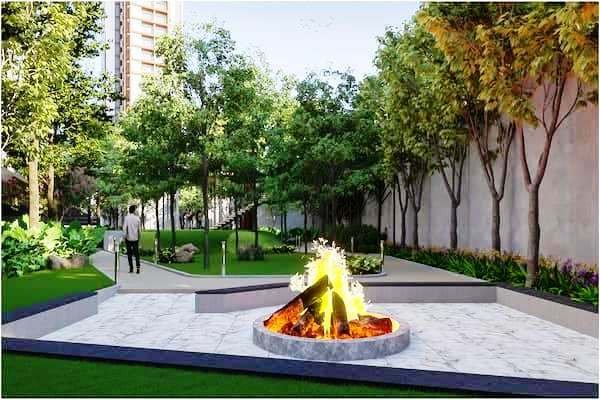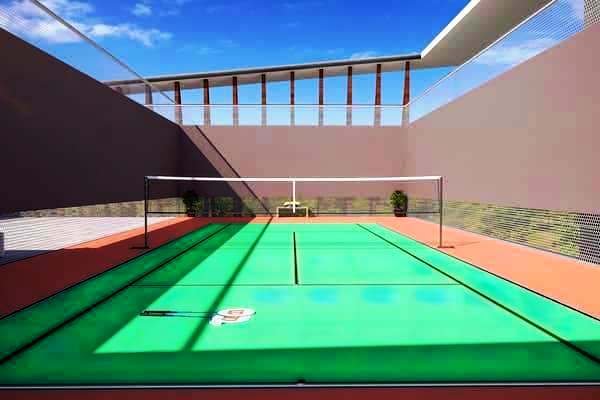 Apartment for Sale Kadugodi
Pavani

Mirabilia
I never expected such quality construction quality. Pavani Group!
I was looking for an apartment in Kadugodi. Finally got one.
630 - 690 Sq.ft
Pavani Mirabilia Flats for sale Kadugodi
1050 - 1230 Sq.ft
Pavani Mirabilia Flats for sale Kadugodi
1335 - 1585 Sq.ft
Pavani Mirabilia Flats for sale Kadugodi
Pavani Mirabilia is spread across 15 acres of land parcel with residential and commercial development into it. Pavani Mirabilia has a separate entry and exit for commercial and residential blocks. Where commercial is just 10% of the total land parcel which is being offered. Pavani Mirabilia is developed and designed by one of the most reputed architects who has taken into consideration of the recent change in needs and demands post the difficult pandemic we all have faced. It takes into modern living to work from home which is being offered by various companies. It has plenty of amenities for kids to be safe and sound as they can enjoy at their residency itself. It has abundant open space for Senior citizens where they can spend their time and live in peace. For all working employees and bureaucrats, Mirabilia has all the amenities and shopping malls to save their time in shopping and to spend their saved time with their kids especially. Mirabilia has it all in one single campus let it football, table tennis or swimming pool. All at once vicinity for its home buyers into the heart of Whitefield. The Pavani Mirabilia offers unbeatable luxury in a meticulously designed 3 BHK apartment located in Kadugodi. Boasting world-class amenities such as ultra-modern interiors, state-of-the-art appliances and stunning panoramic views of the surrounding area, this property is sure to impress even the most discerning buyer. Additionally, a complete range of 2 BHK homes are also available for those in search of more spacious living. The development includes 24/7 security and a dedicated team of professionals to ensure that all residents aesthetic desires are realised with uncompromising quality construction and attentional detail. Whether it's lavishness in size or luxuriant standards of modern living, the Pavani Mirabilia sets the benchmark for contemporary luxury housing.
What does a home buyer look for in an apartment to purchase? The first and foremost thing that is looked at by a home buyer is whether it is close to Schools, Colleges, Hospitals and most important their workplace. Someone working in Whitefield knowing the vast development of the location will look around for everything close to its house. Finding all these at one place and the price one can easily afford if he is working in Whitefield where there have not been many apartment options left to buy. Knowing all this and taking all the factors into consideration Pavani Group with DSR has launched its new project known as Mirabilia at Whitefield Kadugodi Main Road Mirabilia. Pavani Mirabilia is on the main road and everything is close to itself. Pavani Mirabilia is just a 20mins drive for ITPL one of the biggest IT development in India. Kadugodi is an even more demanding location as there is an ongoing metro rail project which is happening for all looking to buy apartments for themselves. It's time to visit sales office at the earliest and book the unit before it is completely sold out. Come in fast and choose from the wide range of apartments being offered by Pavani Group at Mirabilia.
Pavani Group is looking for the most unique development in Kadugodi Whitefield. Pavani Mirabilia is surely for looking apartment for Sale in Kadugodi Whitefield. An Apartment to Purchase than paying rent. Pavani Mirabilia Kadugodi has high rental and the rental in increasing every day in Kadugodi Whitefield. Now that most of the companies have slowly started calling back their employees, all are looking to buy their first home or looking for upgrade to 2.5 BHK or 3 BHK. There is the right mix of unit sizes and price on the main road Kadugodi Whitefield main for all home buyers who wants to fade away slowly from rentals and looking to move into their own apartment and still stay on the main for easy connectivity to different location either by Metro or Road or Rail. Mirabilia project offers you all of them in one single place and is an easy option to choose from all the launches that are or coming in near future. It is the best to go with. When talking about this project it is spread across 15.2 acre. Nowadays as the city grew wide, there are hardly any big land parcels left to develop. But here we have today one of the biggest land parcels of Bangalore where you have one big project coming in. Out of 15.2 acre the property is split into two halves. The first half is 13.6 acres of residential in which they are purely making flats or apartments. These apartments will be exclusive for residential use and will be used for private occupancies by all home buyers looking to buy apartments. Rest 1.6 acre is commercial which is for commercial use by the builder which will include office space, retails and shops. Pavani Mirabilia is having a total of 11 towers. Out of which 9 towers are purely residential with one premium tower and one commercial tower. The property elevation is basement plus ground and 20 floors high. This is a high-rise development with huge towers into it. The best part of the property is the construction. Which is Mivan Construction. Which is one of the best construction technology which is being used today. It is time to visit Pavani Mirabilia Whitefield at the earliest and understand the different amenities and features which is being offered to all looking to buy a house for themselves.
Kadugodi is one the most demanding location in Bangalore as it is close to major IT development and ongoing Metro connectivity for most of the home buyers. It is one of the places where we have a lot of greenery and a lot of trees. This location has all that a home buyer seeks before taking one important decision to buy their dream home. It's time to come over and understand the project in detail and book your dream home in Kadugodi. It is one of the most awaited projects in Kadugodi. It is surely the next big destination for home buyers looking to buy an apartment in Kadugodi. Come home to Pavani Group with its most prestigious project at Kadugodi Mirabilia. Looking to buy a apartment in Whitefield is one of the most difficult task as Whitefield has a large Geographical location with several IT Parks into it. When looking for Property one always has the desire to be close to their workplace. Being close to them is always an additional advantage when it comes to reporting to the office on time. As the traffic congestion is increasing day by day reaching the office is becoming difficult and difficult. The most sorted out location in Bangalore at Whitefield is Kadugodi which has grown evenly. Even there is ongoing metro work going on which will connect it to other portions of Bangalore. The biggest advantage of this location is that it is just 20 mins drive from ITPL. ITPl is one of the biggest IT corridors in India where all the fortune companies are operating from. So one is obviously looking to buy an apartment here so that they can be close to their workplace. This place is peaceful with not to much noise and good gated apartment projects around. Looking to buy an apartment here has now become easy with one of the most sorted out residential cum commercial properties which is now open for booking. This location is the first time getting this type of apartment project. This is surely one of the biggest advantages which Pavani Mirabilia is bringing in. These flats are unique flats with wide open space and a clear view of the sky. Hence making then a clear view. This is something which is most desired by anyone looking to buy an apartment.
Pavani Mirabilia has been awarded as the best project in Whitefield with its aggressive pricing and amenities offered in the project. Pavani Mirabilia is being loved by all home buyers looking to buy a property in Whitefield. It is time now the prices are all set to increase with the increased cost of construction and the high demand for apartments available for sale in the vicinity. One looking to buy a home should contact us immediately and understand the various types of units offered by the developer. Coming to the site and understanding the project will surely be beneficial for people looking to buy their dream homes. The location is at peace with most of the residential projects in this location. There are few large-scale projects here and there is hardly any big land parcel left in this location. It's time to make the most of one of the last biggest land parcels. Pavani Mirabilia is being offered in 1BHK, 2BHK, 2.5BHK and 3BHK. It is right on the main road which gives it a big connectivity boost and visibility however the layout is designed in such a way that it will save you from dust and noise from being on the main. It's time to make an enquiry and visit the site at the earliest. Pavani group has offered one of their best project for all those looking apartment for sale Kadugodi. Pavani Mirabilia has offered its project Mirabilia on the main road which is a luxury apartment Kadugodi. Buyers looking for an apartment sale in Kadugodi should drop by at the earliest.
Properties on main road are always an advantage to home buyers. As being on the main road gives you advantage of connectivity and lets you access nearby quickly. You will save lot of time as you need not spend time reaching on the main road. For most of the jobs one has to travel to main road. Pavani Mirabilia is on the main road but it is designed in such a way that it is not prone to dust and noise of being on the main road. Properties in prime locations are always limited in availability. So one should hurry and pick up the apartment at the earliest before it is sold out. Mirabilia is the apartment for Sale in Kadugodi by Pavani Group. Visit the Model House of Pavani Mirabilia now. Whitefield could be a developed residential neighbourhood associated a well-known IT hub placed on the jap bound of Bengaluru. The locality is understood for having offices of many IT companies. It is primarily an end-user driven residential market, that comprises of a combination of completed in addition as under-construction comes. distinguished residential projects situated near are status Shantiniketan, status lakeshore Habitat, Brigade Cosmopolis, and DivyaSree Republic of Whitefield. The locality is connected to the remainder of town primarily through the Whitefield Main Road, SH-35,Old landing field Road and Whitefield Railway Station. Moreover, Whitefield is anticipated to induce railway system property by 2023 with the extension of Purple Line from Baiyappanahalli to Whitefield covering thirteen stations, beneath part two of Namma Metro. Upon completion of the extension work, this line would connect Whitefield within the east with Kengeri in the west. Whitefield boasts presence of quality social and retail infrastructure in the style of instructional institutions, hospitals and recreation avenues. Prominent faculties placed in the close to neck of the woods include Gopalan school of Engineering and Management and MVJ school of Engineering. Major hospitals particularly Columbia Asia Hospital, Narayana Multi speciality Hospital and Sri Sathya Sai Super Speciality Hospital, are gift in the locality. Inorbit Mall, The Forum Neighbourhood Mall and Ascendas Park sq. Mall are the distinguished malls settled at intervals the neighbourhood. Whitefield could be a most well-liked residential destination for individuals operating in numerous IT parks situated within the locality in addition as on the IT passageway of Outer road (ORR). Major technology parks situated in and round the locality embody International technical school Park, EPIP Zone, GR technical school Park, technical school Park, etc.